DOCK'S & PONTOON'S
CUSTOM BUILT DOCKS AND PONTOONS DESIGNED TO MEET YOUR NEEDS.

Pictured below is 1 of 2 - 75' x 12' x 7' pontoons used as a wave break.
Fresh water was used to ballast them down to a 5' draft.
18" internal spud wells were used to secure the pontoons into position.
These pontoons are available in other sizes with several options to choose from.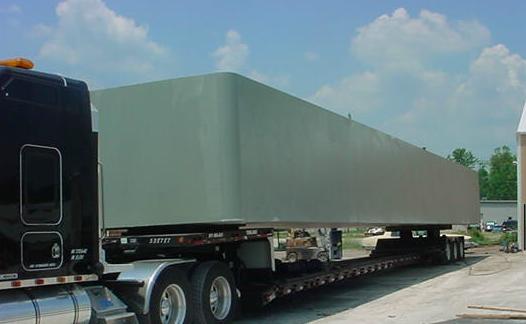 The pontoons shown in the pictures below are 60' x 4' x 4'. These pontoons and others were built for Mulzer Crushed Stone in Tell City, IN. They are used as fingers attached to the 35' x 12' x 4' barge we built to hold their dredge pump and ladder. These 60' long pontoons had 40' pontoons attached at the ends making the dredge a full 100' long and the great thing about it was that it was a sectional that could be built here in Madison and taken apart and assembled at Tell City.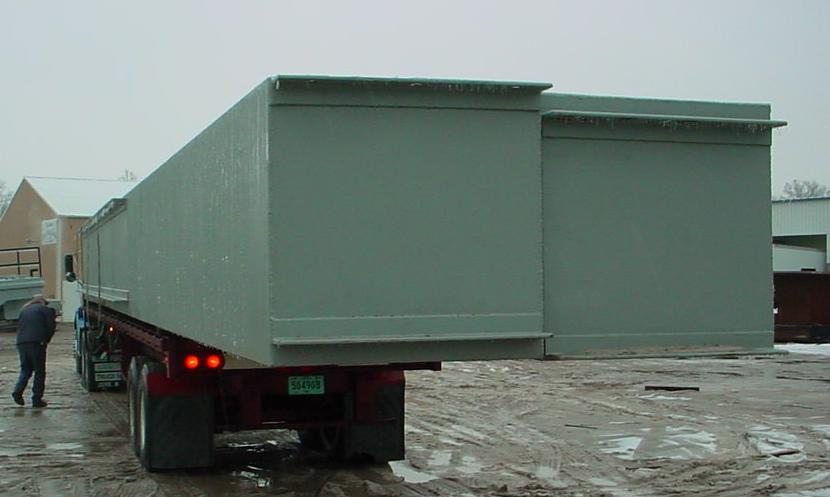 LOADING DOCK'S
The loading dock below was designed to get passengers loaded safely onto a cruise
vessel. We can custom build to your specifications, or we can design it for you.
Boat Dock's
They come in all shapes and sizes, but one thing ours all have in common is the
fact they are all made of steel and not wood that rots, not plastic that cracks, and
concrete should stay on the bank where it belongs. A steel docking system is the
way to go. Why settle for anything less when you can have a hassle free dock
system with very low maintenance. Our docks are made of 3/16" and 1/4" steel.
All units are welded 100% solid inside and out. Each section is air tested and
sealed air tight before blasting and coating. The Connector system that we use
has stood the test of time, which is based on the same concept as our sectional
barges. We use the same coating on these docks as we use on all our equipment,
a salt resistant, two part marine epoxy by Devoe. We can fabricate any size
and build the configuration you need.
Contact us today for a quote on your new steel dock system.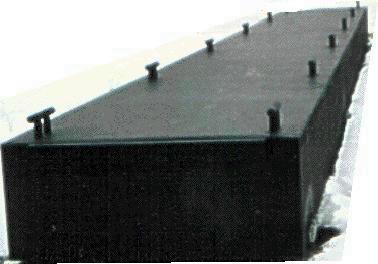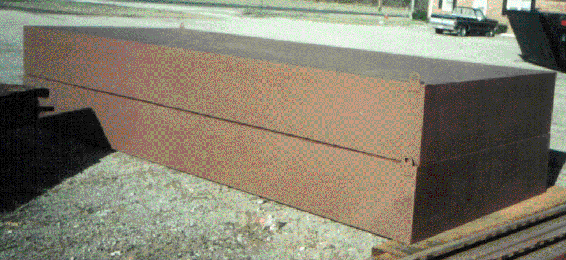 Pontoon's
If it floats and is made of steel we will build it.
Pontoons are used for multiple purposes. We can build to your specifications
or if you are not sure of what you need, please call and give us details of
the project and what manner the pontoons will be used for so that
we can design a sufficient pontoon system.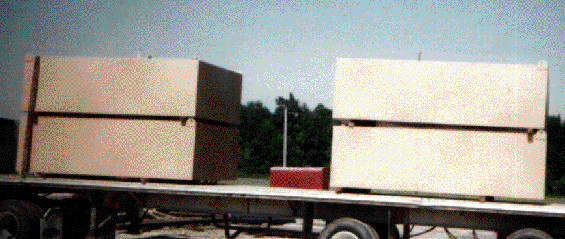 CHEAP Work FLATS
20' x 6' x 2'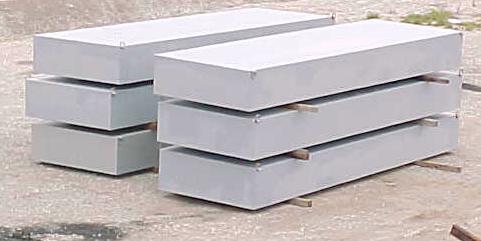 Pictured above are what we call work flats. We offer a 20' x 6' x 2' all 1/4" steel
hull welded 100% solid inside and outside. These units are coated with our marine
epoxy. Each unit weights 4,000lbs and has a 6" empty draft. They are built strong
enough to put as much weight as you are comfortable with carrying. These work
flats have multiple uses and we can add attachments to connect them together.
Eight units per truckload and discounts on 8 or more.
email Mack Breeck
Madison Boat & Barge
812.265.6255