SHUTTLE BARGES
CUSTOM BUILT THE WAY YOU WANT IT!

The two pictures below are of 20' x 8' x 2' light weight shuttle barges, similar to our LARK,
but is built lighter and is only 24" in depth. Call for prices and availability. These shuttle barges
can have the same options added as listed on our LARK page.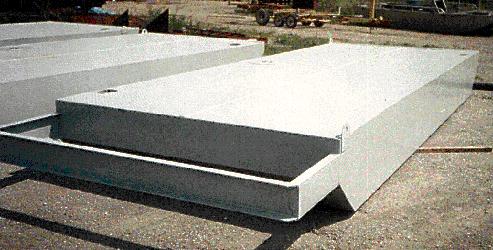 These 20' x 8' x 3' shuttle barges are the same construction as our LARK, without
the control stand, push knees, and outboard motor bracket.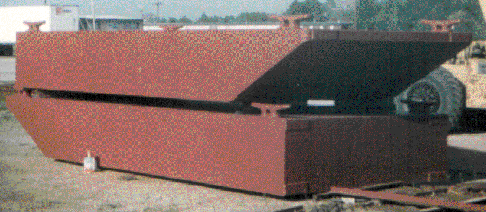 WORK SKIFFS
20' x 6' x 2'
The work skiffs in the pictures below were built for Hal Jones Contracting.
You can mount your outboard motor to our 1/2" thick transom.
These creatures are available in any size you want.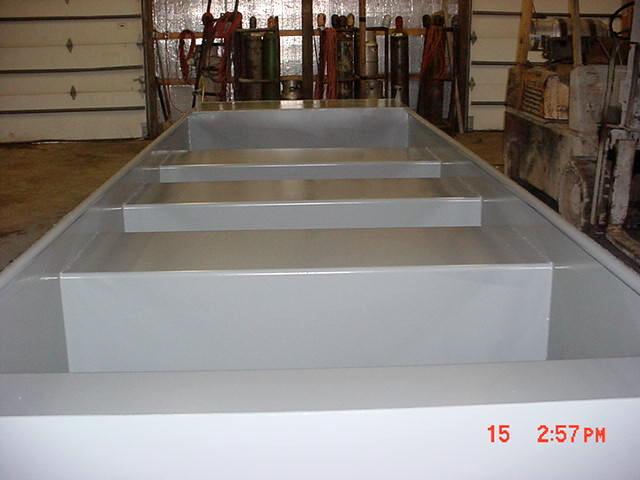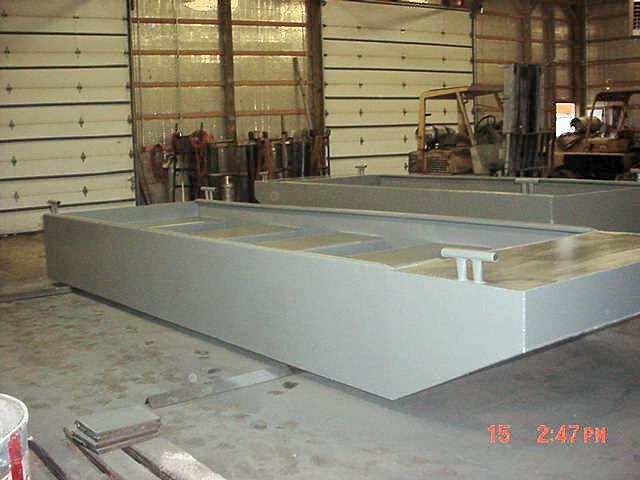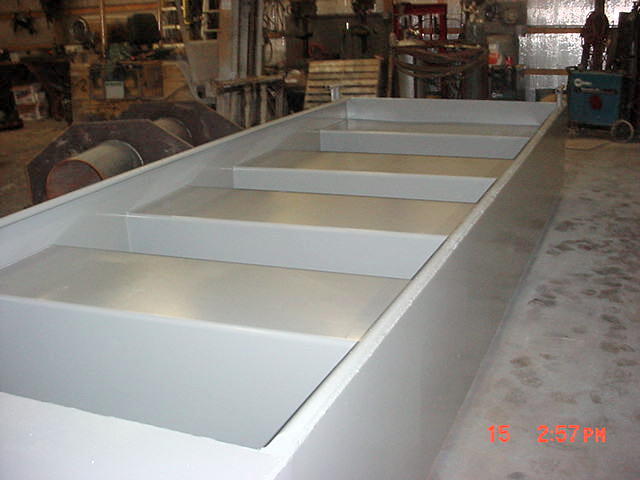 email Mack Breeck
Madison Boat & Barge
812.265.6255