TRUCKABLE HOPPER'S
45' x 14' x 6'
These barges have hoppers that will hold 51 cubic yards. Barge hull is all 1/4" steel. Hopper walls are made of 3/8" steel. Notice the 6" angle on the top edge and the rounded corners.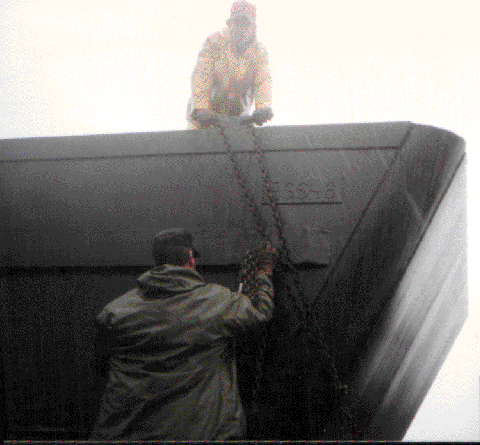 The bottom of the barge has channel stiffeners that protect the bottom of the hull. Each side has a channel stiffener and is also used as a rub rail. The rounded corners as seen in these pictures are optional.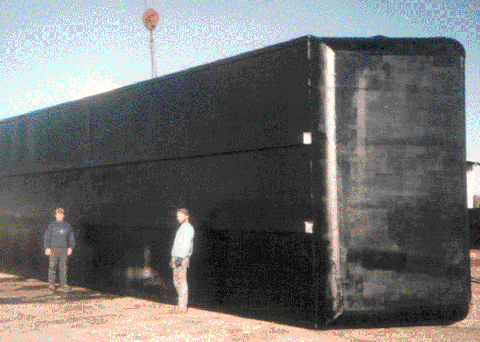 The picture below shows the hopper opening. Inside the hopper box 1/2" thick angles are used to keep the equipment or material from damaging the bottom of the hull. Each hopper comes with 4-18" kevels and 4 lifting eyes. The bow and stern compartments have 18" flush mounted access hatches.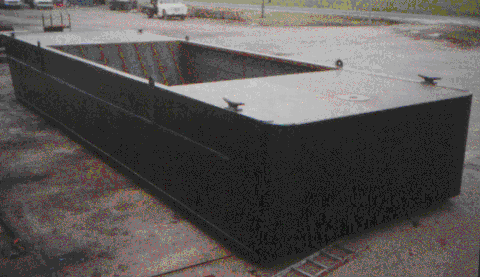 These barges can be hauled on a standard flatbed trailer. Take the barge anywhere you want.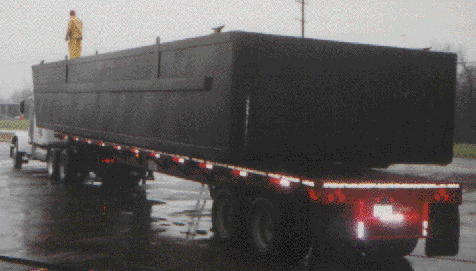 The picture below is 1 of 8 hoppers built for Lake Services of Virginia.
We also built the push boat, "THE PRODUCER". Please call for pricing and availability.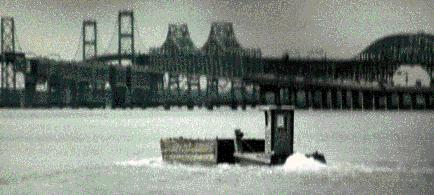 email Mack Breeck
Madison Boat & Barge
812.265.6255