MBB Multi Sectional Barges
Engineered Multi Configuration Sectional Barges
When getting the job done comes first, MBB Multi Sectional Barges are first in line. We have expanded the same sectional barge that we've built for the past 20 years into a more versatile and economically efficient investment. We are still building custom sectional barges, but the MBB Multi Sectional Barges line offers a standard package that can always be added to later or used for multiple configurations.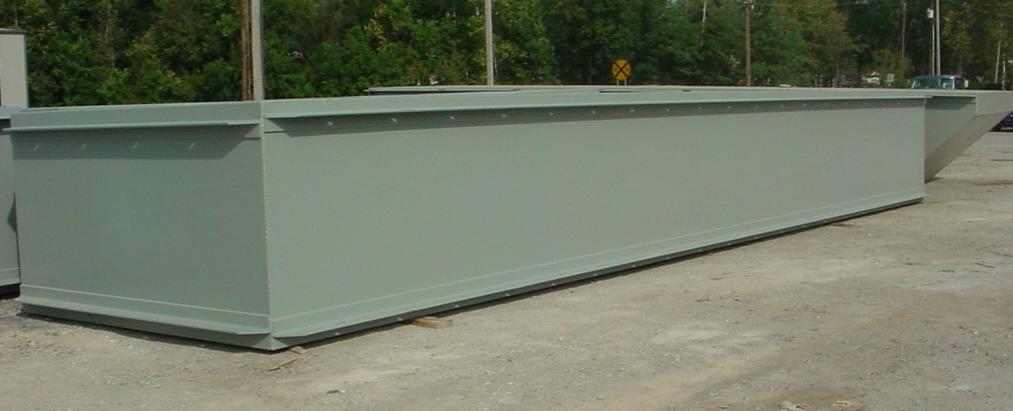 Specifications are as follows:
All steel plate is A-36 1/4" thick.
All framing is made of A-36 3" x 3" x 1/4" angle frames spaced 17.25" apart.
Connector angles are A-36 6" x 4" x 5/8" thick, welded solid to the outer hull.
Connector holes are spaced 24" apart on center.
Connector pins are 1.5" dia. with a 6" double round cap.
All seams are welded 100% solid inside and outside. Each unit is air tested 3-5 psi.
All units are put into configurations and tested for alignment prior to blasting and coating.
This process makes sure the barges are hassle free when it comes to joining the units together.
All units are sand blasted to a near white on the outside and coated with a 2 part salt resistant epoxy by Devoe called Bar rust 235 in Haze gray.
All units come standard with 1-18" flush mounted hatch for access without torching the deck just to get inside the barge.
Each unit is sold with all connector pins needed.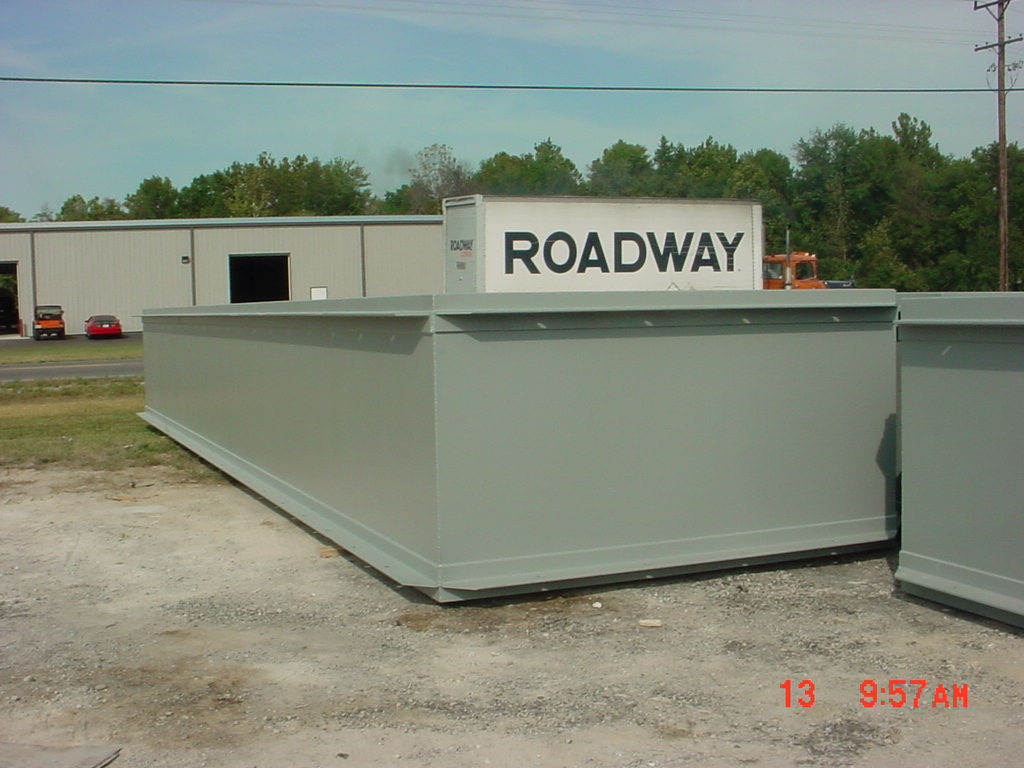 With the MBB Multi Sectional Barges the possibilities are endless. We have a Large Assortment
of attachments and usually have what you need in stock. We are offering our attachments and
standard barges in the following sizes:

5' depth standard sectional

*20' x 10' x 5' standard section
*40' x 10' x 5' standard section
*20' x 10' x 5' rake section
*40' x 10' x 5' rake section


*We offer a heavier sectional barge in a 7' depth for the larger jobs that require
a maximum payload. Please call for pricing and availability.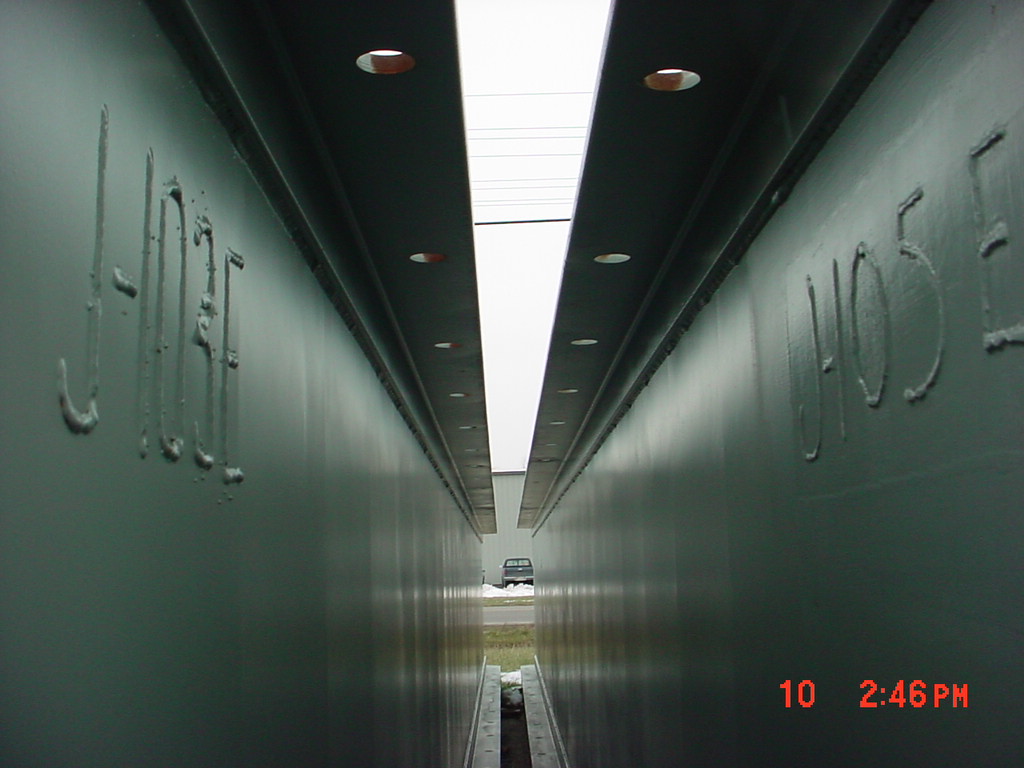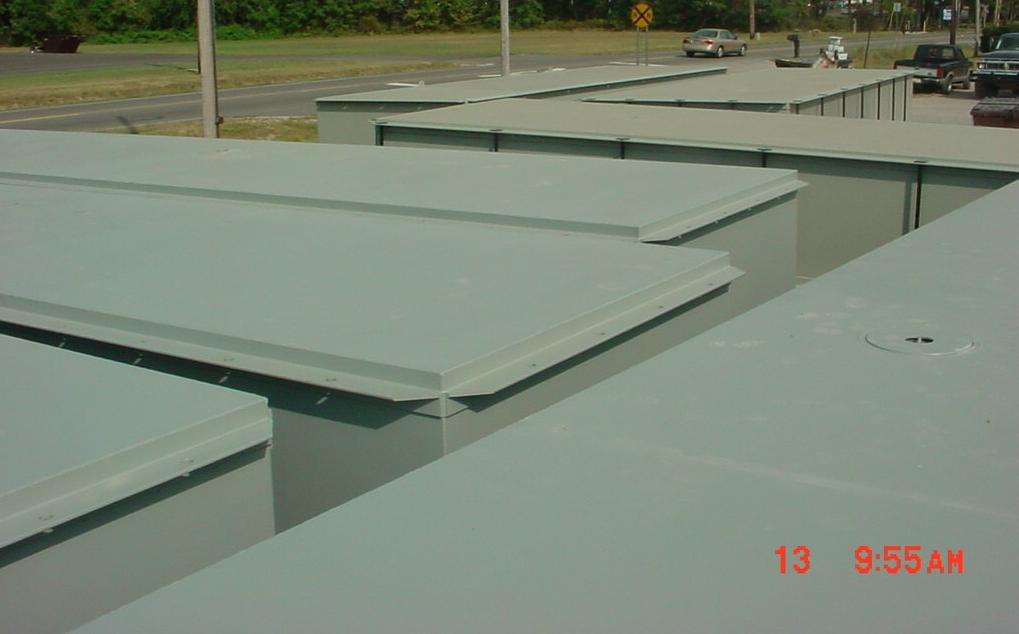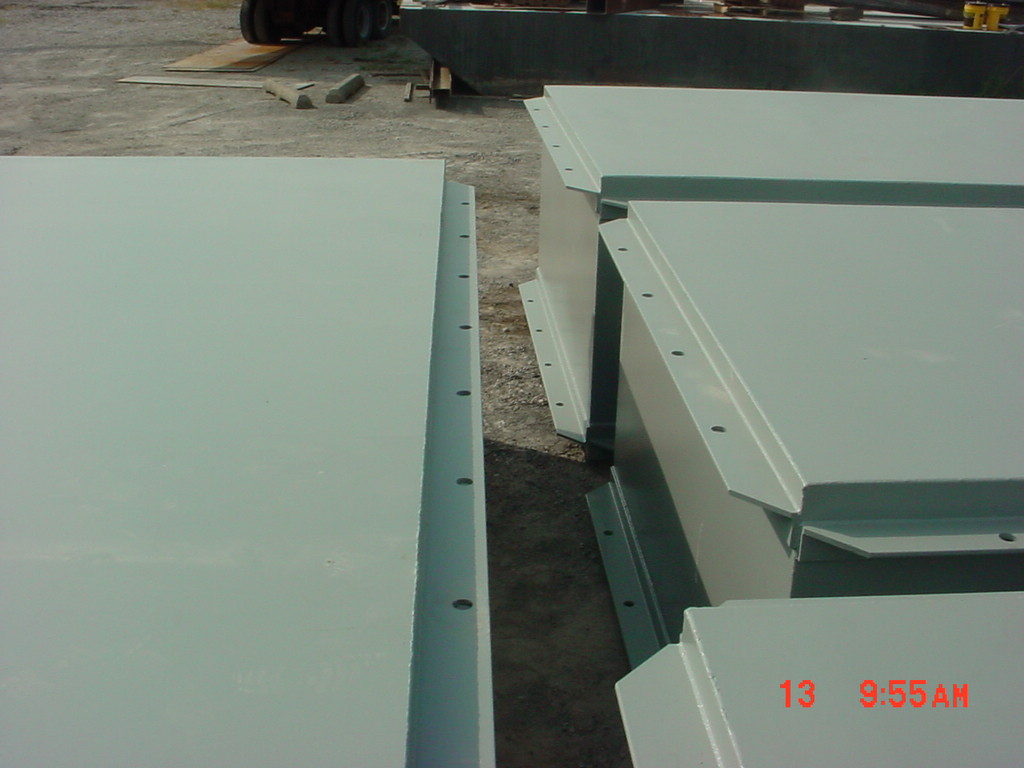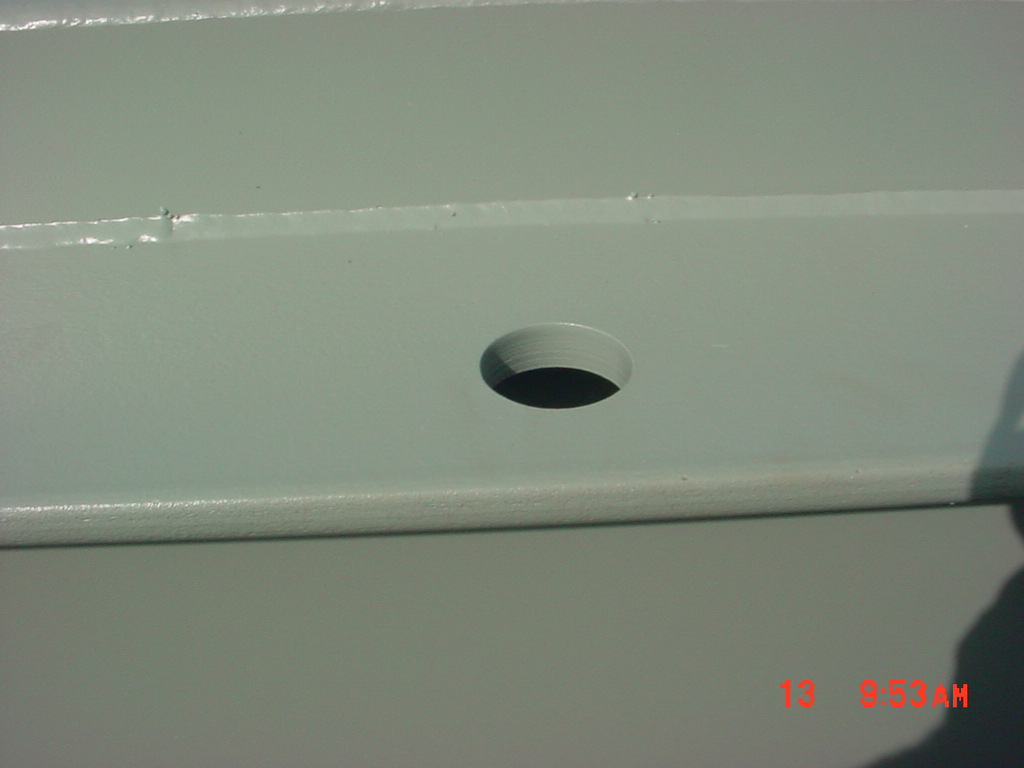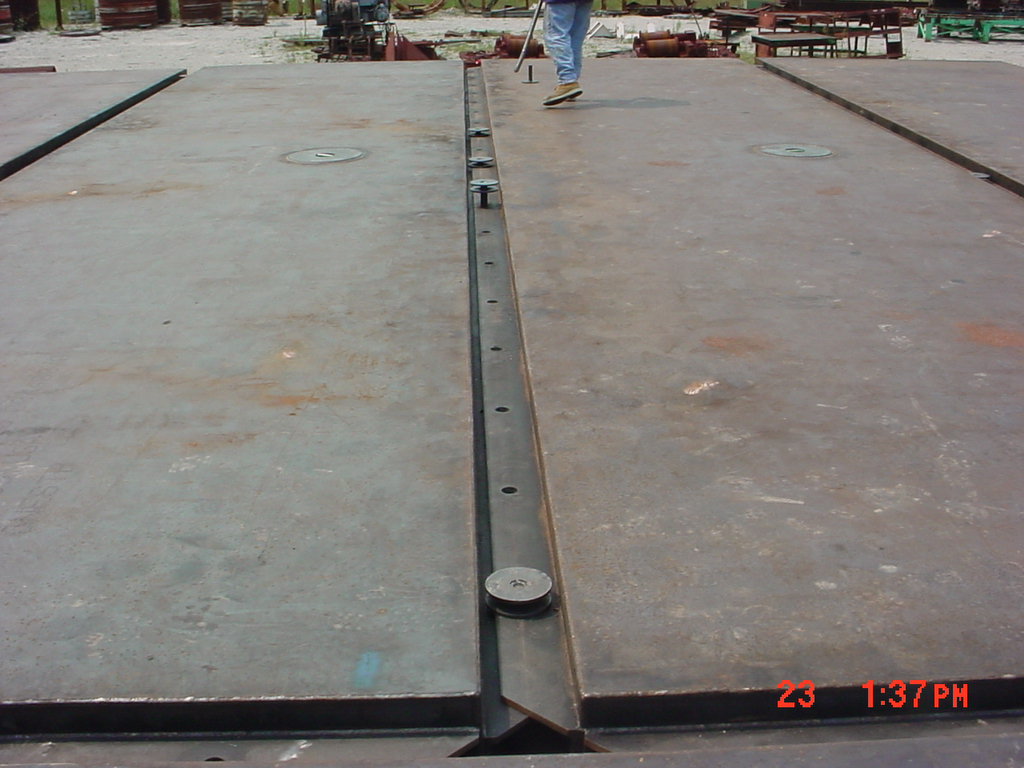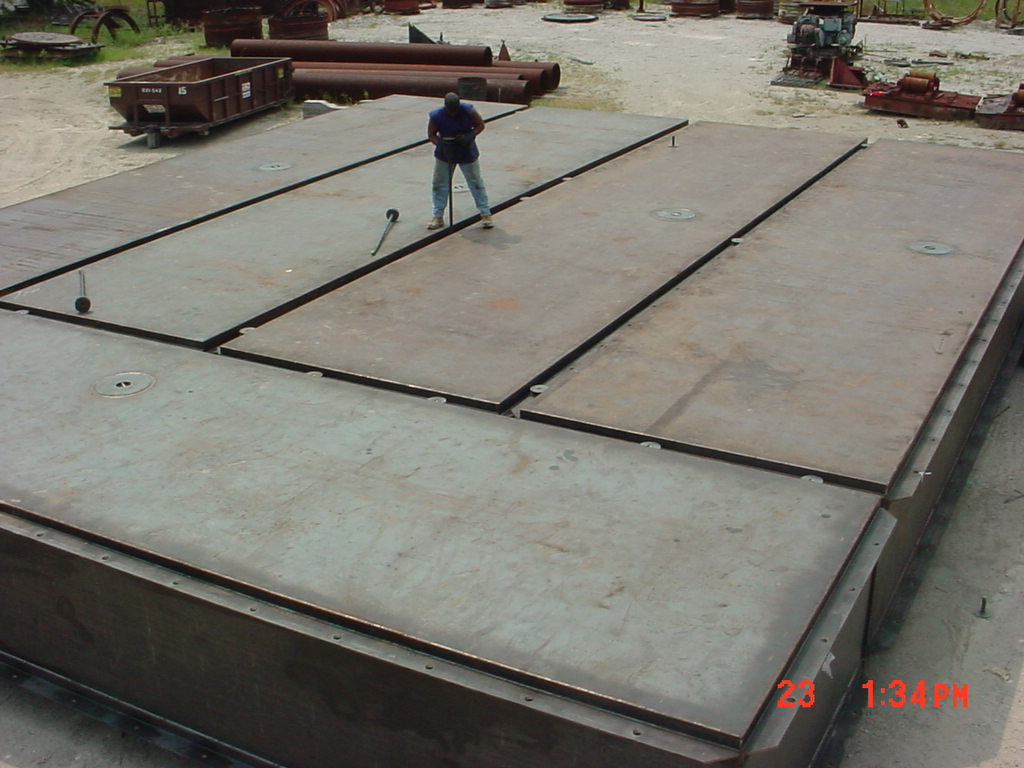 Attachments are as follows:
*detachable spud well 12" od.
*detachable spud well 18" od.
*18'' and 24'' weld on ,solid non cutting ,kevels
*Ladders that pin on
*Handrails that detach 8' sections
*Ramps, winches, hopper boxes, and drilling wells are priced on request.
*Additional attachments can be made if needed.
Pictures below show our detachable spud well. All pins needed are included in the price.
All spud wells are universal, meaning there is no male or female. You can put the spud wells any where you want.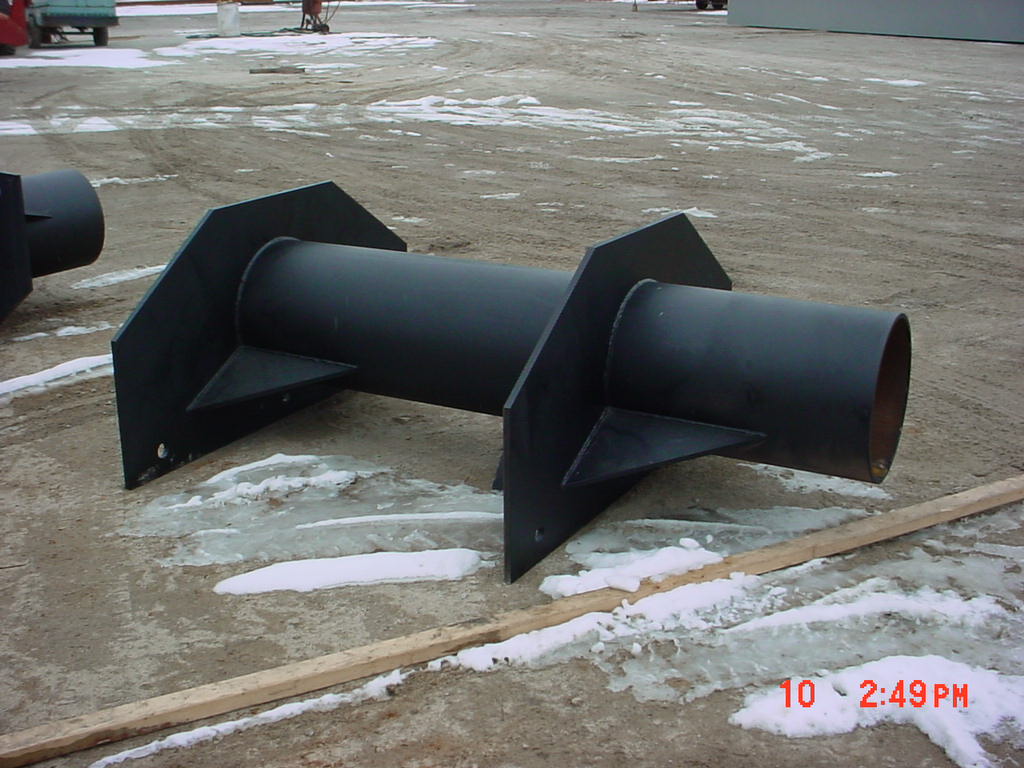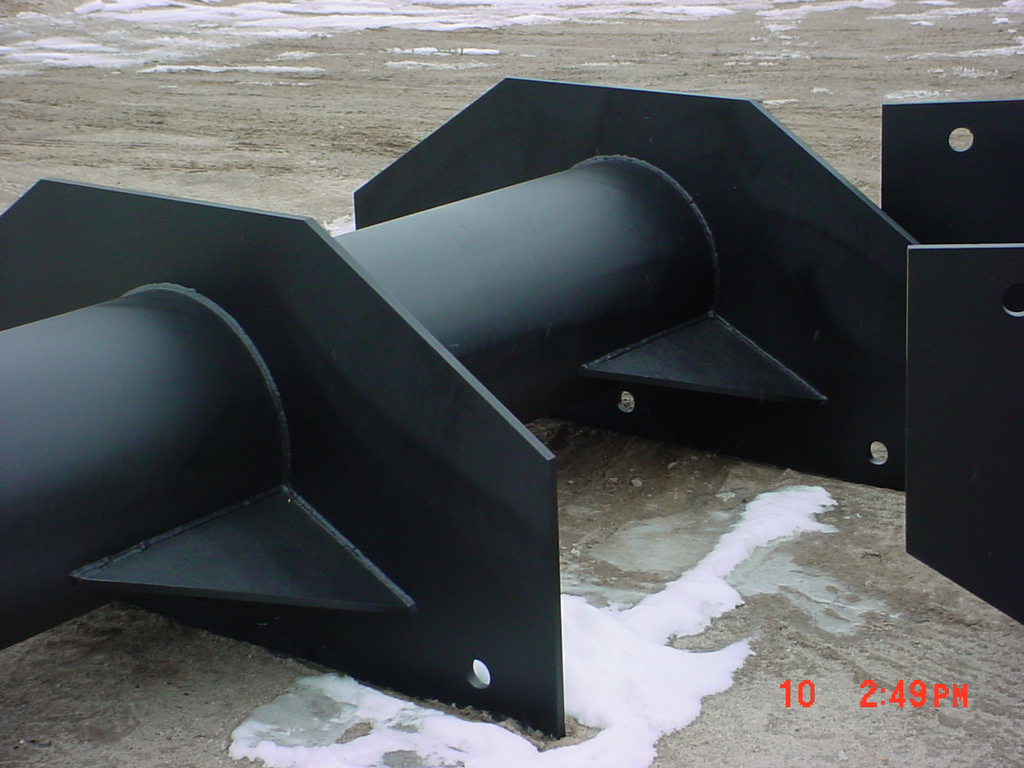 Whether we supply you with 2 or 200 units the respect and dedication you deserve will always be
the same. If you need any further information please contact us. Thanks for considering our
MBB Multi Sectional Barges line of barges for your next contract. If you are not sure on what
size configuration you need for your job please give me a call and I would be glad to help.
email Mack Breeck
Madison Boat & Barge
812.265.6255